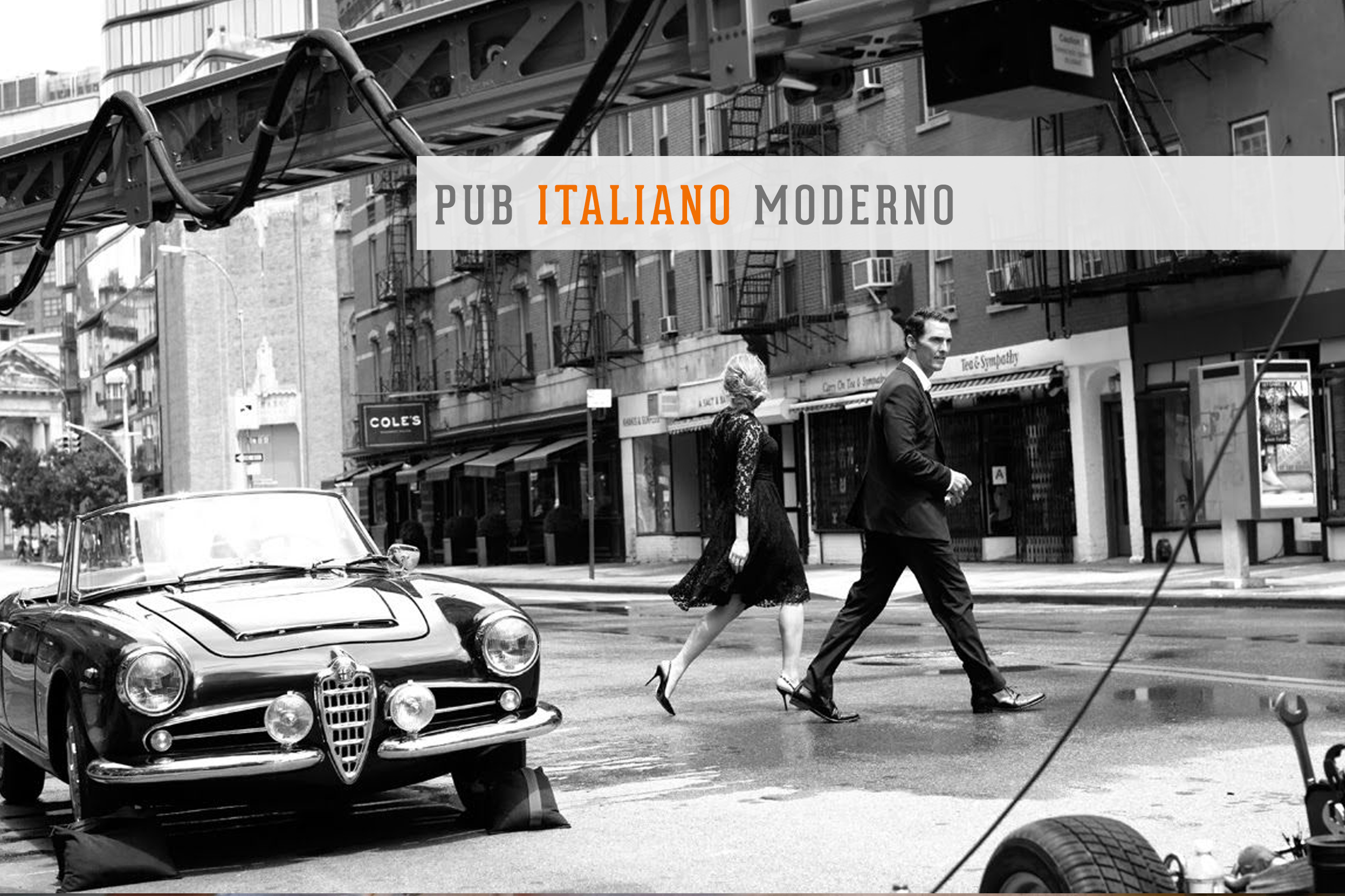 Birreria itali.co is a trendy modern Italian Pub with the largest selection of international beer on tap in Quebec – and maybe Canada. We specialize in Italian and Mediteranean cuisine with an emphasis on tapas style plates that are a perfect accompaniment to our beer and cocktail selection. Reclaimed wood and steel come together to give our restaurant a warm and inviting vintage industrial decor. Our signature tap wall and honed carrara marble bar counter stretches out to welcome our guests for beer and wine samplings and is a perfect venue for a lively 5 a 7 – or a quiet drink with friends after work.

Offering close to 50 international beer on tap and a traditional wood-burning pizza oven, our St-Laurent location is unique in exceeding the expectations for a Italian American culinary experience for our guests.The vintage industrial decor in the dining area is complemented by an inviting 60 seat terrasse adjacent to the always popular and lively bar. With a dedicated VIP room for business meetings, this space can accomodate up to 24 guests in dining and meeting comfort. The room also can be booked for a more private and intimate dinner experience for your family and friends.

We set out to create not a restaurant or a bar, but public gathering space that helps to cultivate a feeling of neighborhood and to promote dialogue, interaction, and conversation. More than just a place with innovative menu ideas and handcrafted drinks, our restaurants are meant to be a place where people can come together in a safe and comfortable environment.



Starters
SALUMERIA
MEATBALLS X 3


menu items & prices are subject to change without notice and are for information purposes only.
birreria itali.co makes every attempt to identify ingredients that may cause allergic reactions. Every effort is made to separate these foods so those with allergies are not impacted.Please be aware that our facility uses ingredients in our products that may contain nuts or nut oil.
If you have any type of severe food allergy, please contact our management team for more information.


FRANCHISES AVAILABLE
We provide first class franchise support including brand development, design & construction, operations, training, marketing & branding and supply chain expertise.
Please email us at info@thruwaygroup.com for franchise inquiries and info on how to become part of the ITALI.CO family.